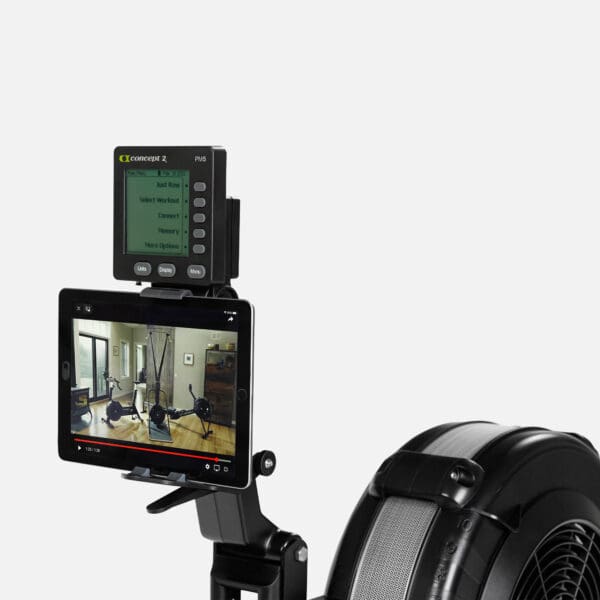 Concept2 RowErg® with Tall Legs
The Concept2 RowErg® sets the standard for indoor rowing machines. Built by rowers, for rowers, the RowErg is used by people of all ages and abilities worldwide who want a full-body, low-impact workout.
As engineers, we value clean, effective design. The RowErg is engineered to work smoothly, be easy to maintain, and last a lifetime. This is the same machine used by Olympic- and elite-level athletes to train for their sport—it'll take the abuse of heavy training day after day. At the same time, it supports the training goals of everyone, whether you're just starting out on your fitness journey, looking to start something new, or a long-time athlete.
The new Concept2 RowErg is available with a tall leg option which replaces the Model E, which has been discontinued. A higher seat is not required for taller users, and both machines will fit inseams up to 38 inches (96.5 cm). Rowers with an inseam longer than this may require an extra-long monorail.
The RowErg has an integrated device holder that allows you to keep your smartphone or tablet securely in place. The device holder fits everything from small smartphones to large tablets and is easily and quickly adjustable.
Description
One Machine, Two Height Options
Our standard RowErg has a 36cm seat height, while our elevated version has taller legs that provide a 51cm seat height. The elevated version is a good choice if you like the convenience and appearance of a taller machine. The increased seat height can also make it easier to get on and off.
Why might the RowErg with tall legs be right for me?
Some people prefer the additional height of the elevated version. These reasons include:
Places such as gyms or health clubs might prefer their users to be seated at a similar height to users on other equipment, making the RowErg more visible.
The additional seat height makes it easier for some people to get on and off the machine, increasing accessibility.
The appearance of the taller RowErg.
Note: The only difference between the standard and elevated version is the seat height provided by the taller legs. Everything else on the machine is the same.
Specifications:
| | |
| --- | --- |
| Overall Length | 244cm |
| Width | 61cm |
| Seat Height | 51cm |
| Monorail Length | 137cm |
| Power Requirement | Takes two D cell batteries. During your workout, the monitor draws power from the spinning flywheel to extend battery life. |
| Maximum User Weight | 227kg as tested by Concept2.* (135kg as tested per European Stationary Fitness Equipment Testing Standard EN 20957-7) |
| Construction | Standard: Aluminium front legs, steel rear legs. Elevated: Steel front and rear legs |
| Finish | Powder coat |
| Colour Option | Black only |
| Storage | Can be separated into two parts for easy storage |
| Machine Weight | 31kg |